Welcome! You found your way to the official website of the Corvette Club of Utah.

The official name of the club is the Corvette Club of Utah, Inc. The general purpose of the Club is to promote increased enjoyment of Corvette ownership to members by providing planned, regulated, social and competitive activities, to provide support to charitable organizations and to encourage careful and skillful driving on public highways.

Our members enjoy planned activities and events such as: car shows, races, rallies, tours, meetings and of course parties.

Please browse the various links provided on this website to view news, events and general information about the Club. If you are a Corvette owner and think you might enjoy being a part of the Corvette Club of Utah, click join to access a printable or online membership form.


Member's Car of the Week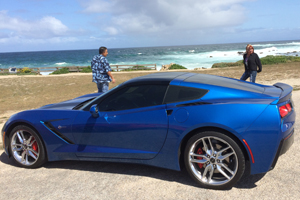 Dennis and Carol Salzetti's C6 Grand Sport

Sponsored by:
For Sale

Place Ad

Wanted
Help! - Looking for 1963 Convertible
Upcoming CCU Events

Route 66
Wed, May 3 - Mon, May 8
Join Bernie and Terri Warburton as they travel along the scenic back roads of Route 66 to Kingman where we'll pick up our registration packets and then join hundreds of vehicles and entrants when we participate in the annual Fun Run from Seligman to Topock. [ Full Details ]

Birthday Breakfast
Sat, May 13 @ 9:00 AM
The Corvette Club of Utah will be celebrating members birthdays that take place during the month of May. Everyone is invited to attend and wish them a happy birthday. [ Full Details ]

RC Willey Car Show
Sat, Jun 3 @ 11:00 AM
"The Corvette Club of Utah has been asked to participate in the 2017 RC Willey Car Show. [ Full Details ]

MWSN Picnic
Sun, Jun 4 @ 9:00 AM
Come join us and our fellow car clubs in supporting the Mountain West Street News picnic. [ Full Details ]

CCU Poker Run
Sat, Jun 10 @ 8:15 AM
Come join us on Sat, Jun 10 for a fun day on the CCU Poker Run. [ Full Details ]

Wendover Cruise-In
Fri, Jun 16 - Sat, Jun 17
This 17th annual Wendover event is packed full of fun. It includes a Burn- Out Contest on Friday night from 6 – 8 PM with $2,000 in cash and prizes [ Full Details ]

CCU Club Meeting
Wed, Jun 21 @ 6:00 PM
The Corvette Club of Utah meeting for the month of June. Everyone is welcome to attend. There will be discussions relating to future events and activities followed by drawings for door prizes. [ Full Details ]

Birthday Dinner
Sat, Jul 1 @ 3:30 AM
Meet at the flagpole in the Layton Hills Mall parking lot at 3:30 pm for a 3:45 pm departure. We will travel north on Hillfield Road to Hwy 193 then to Hwy 89 and up Weber Canyon. [ Full Details ]

7th Annual Tooele Corvette Car Show
Mon, Jul 3 @ 5:00 PM
The city of Tooele will be hosting their 7th annual Corvette Car Show on Monday, July 3rd from 5:00 pm - 8:00 pm. There will be free entertainment and everyone gets a trophy. [ Full Details ]

Utah Shakespeare Festival
Thu, Jul 6 - Sun, Jul 9
Now is the winter of our discontent" but look to the future and plan to join Will and Maurie Gardner on this short early summer trip down to Cedar City to enjoy the Shakespearian Festival. [ Full Details ]

Tuacahn Cruise
Mon, Aug 7 - Thu, Aug 10
*** Date Change ***
If you haven't experienced the Tuacahn Amphitheatre yet, you've been missing out. It is located 5 to 10 minutes from downtown St. George, Utah [ Full Details ]

Seattle Road Trip
Sat, Aug 26 - Sat, Sep 2
This eight day cruise takes us from SLC thru Idaho to Seattle, WA, returning down the Oregon and California coast. [ Full Details ]

San Diego Road Trip
Wed, Sep 13 - Sun, Sep 17
End of Summer Road trip to San Diego, CA. [ Full Details ]

Albuquerque Balloon Fiesta
Wed, Oct 11 - Mon, Oct 16
Over 500 balloons take flight during the mass ascension of this annual fall event during the first full week in October. The event begun with 13 balloons in 1972 and today is the largest hot air ballooning event in the world. [ Full Details ]
CCU News

Club shirts available
Embroidered club shirts are now availble through Creative Graphics. [ Full Story&nbsp]

Membership renewals for 2017
Be sure you keep your dues paid and up-to-date in order to continue being a member of a great club, maintain your seniority and keep receiving your monthly newsletter; the Vette Gazette. [ Full Story&nbsp]

2018 Calendar Photos
If you would like to have your Corvette featured as a Monthly Photo in the 2018 Corvette Club Calendar, [ Full Story&nbsp]

Did something funny happen during a CCU Event?
Did something funny happen to someone at a CCU event or did someone do something funny at a CCU event? Then tell us about it so we can properly recognize them at the next awards banquet. [ Full Story&nbsp]

Member of the week Photos
We have recycled the same photos long enough. If you would like to have your Corvette featured on the Corvette Club of Utah Home page, [ Full Story&nbsp]
Other Events (Non CCU Events)

Boise VetteFest
Wed, Jul 19 - Sat, Jul 22
Fun and excitement for everyone, not to mention a whole lot of Vettes! Events include Fuel Economy run, autocross, drag racing, Show and Shine, and mo [ Full Details&nbsp]